Uncategorized
Chemical vs Organic Dishwash Liquid
|
On
Nov
13,
2021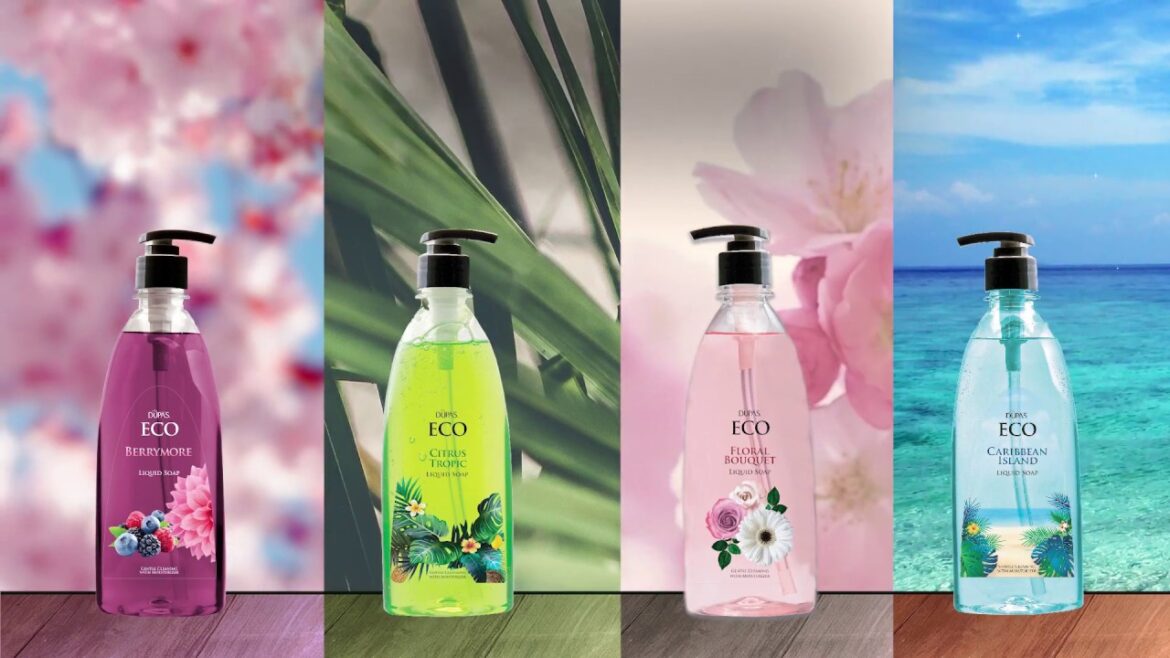 Cleaning is a top priority in hotels, restaurants, and cafes. Although washing an infinite amount of dishes, pots, pans, and utensils may be a challenging chore, maintaining good hygiene standards is critical. It is also important for consumer loyalty. But in pursuit of better cleaning, you should not opt for dish wash liquids that may contain potentially harmful chemicals or ingredients.
Even though chemical dish wash liquids available in the market offer to make utensils clean and fragrant, they can also harm the body in myriad ways. Therefore, if you desire a clean commercial space but want to avoid harsh chemicals, organic dish wash liquid is the best alternative that works.
Keep your commercial space clean with Dupas cleaning solutions
Often, people are intrigued by the concept of organic and safe cleaning products. If you are skeptical about the efficiency of organic cleaning products compared to chemical based products, take a good look at the world of chemical and organic dish wash liquids below.
Chemical dish wash liquids are made of multiple ingredients in varying quantities and for different purposes. Some of the most common base ingredients found in commercial chemical dish wash liquids are Triclosan, Sodium Laureth Sulfate, Disodium, Formaldehyde and Phosphates. Although these active ingredients remove stubborn grease and residue from utensils, they can cause possible environmental risks and health hazards in humans.
Triclosan is an anti-bacterial and anti-fungal agent widely used in dish wash liquids. But unfortunately, it is also known to kill beneficial bacteria in the environment. Also, Triclosan can cause health problems in humans when it is accumulated in the body.
Sodium Laureth Sulfate, also known as SLES, is mainly used as foaming agents to penetrate through grease and clean it from the surface. But SLES can get absorbed in skin cells and lead to skin allergies and rashes.
Phosphates in concentrated form are considered as one of the main sources of water pollution. As far as formaldehyde is concerned, the Food Safety and Standards Authority of India – FSSAI has banned its use to preserve fish population as it is a well-known carcinogen.
Chemical dish wash liquid includes artificial fragrances, coloring agents, and preservatives in various forms, which are not good for human health.
According to a study, toxic substances present in dish wash liquids can lead to skin issues like dermatitis, eczema and rashes. Thus, people working at hotels, restaurants and cafes, which are regularly exposed to chemicals, are at risk. Additionally, the tiny residue of chemicals left behind on the utensils is sometimes invisible even after cleaning and washing. Ingestion of chemicals even in small quantities can have drastic effect on human health.
In contrast to chemical-based dish wash liquids, organic dish wash liquids are made of plant-based ingredients. Free of foam builders, fragrances, colouring agents, preservative or stabilizers, the eco-friendly and safe dish wash solutions contain no chemicals. Thus, it provides a deep clean experience without causing any harm to health or the environment. Moreover, the organic formulation does not leave any traces of sticky residue.
Lately, innovations in Dupas cleaning solutions help to clean any type of stubborn deposits on utensils. It is especially helpful for hotels, restaurants and cafes that deal with oil, grease and burnt-on food pots, pans and dishes daily.
Dupas Dishwash is one of the leading companies with advanced cleaning solutions for hotels, restaurants and cafes. The OB Care ranges of products are natural, safe and highly effective for cleaning.
OB Care Dishwash Liquid is a thick natural formulation that is the perfect alternative to conventional chemical dishwashing liquid. Made of plant-based ingredients, it effectively removes oil, grease and burnt-on food on pots and pans. Other key features include:
The easy rinse-off formula saves a precious amount of water for commercial establishments and saves operational costs.
The advanced cleaning solution gives a sparkling shine.
Completely safe on the skin as it is free of caustic soda.
Ideal for all types of stainless steel utensils, brass, copperware, melamine, glassware, crystal and non-stick ware.
It is pH neutral and 100% safe for the user.
Now that you know how organic dishwashing liquids have benefits that far outweigh chemical dishwashing liquids, use OB Care Dishwash Liquid today!