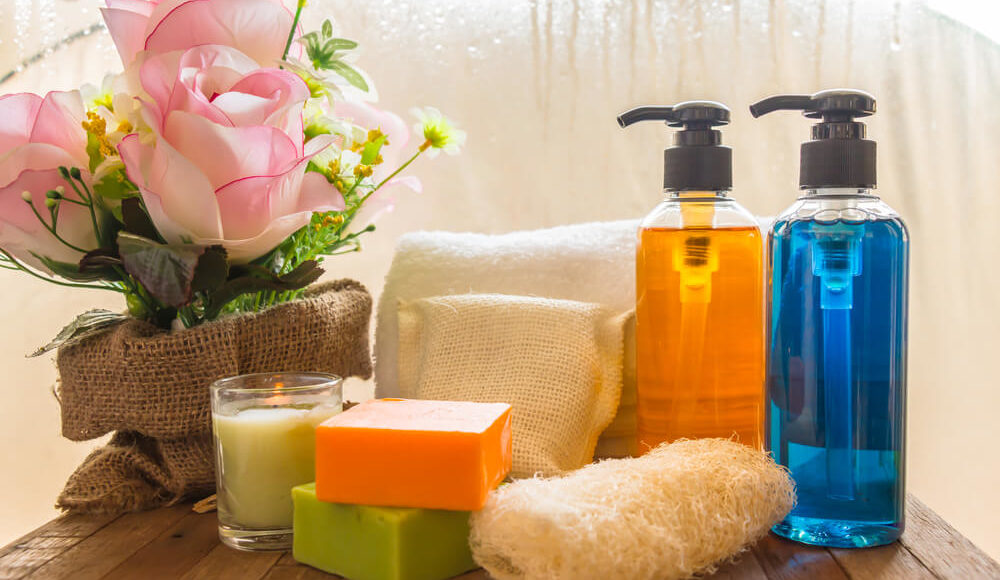 Turn Bar Soap Scraps Into Liquid Hand Soap or Body Wash
Step 1: Gather scraps of old bar soap equal to 4 ounces, which is the weight of a regular bar of soap. You could also use a new bar of soap.
Step 2: Shred the soap using a cheese grater or a potato peeler.
Step 3: Heat the soap pieces in a pot with approximately 8 to 9 cups of water until it melts. Use less water if you want to make a creamy body wash instead of liquid hand soap.
Step 4: This is just optional, but you can add 1 tablespoon of vegetable glycerin, which will help moisturize the skin. I found this bottle of glycerin in the beauty department at Walmart.
Step 5: Remove melted soap from the heat and let it sit covered for 12 to 24 hours.
Step 6: After the soap thickens overnight, use a whisk or a mixer to blend it together. If it's too thick or too thin, you can make adjustments and repeat the previous steps as necessary.
Step 7: Transfer to containers for storage. Look how much soap was made!
I'm not a professional when it comes to soap making, but I couldn't be happier with how I was able to reuse scraps of soap that may otherwise have gone to waste — and it only took a few minutes!
HOW TO MAKE LIQUID SOAP WITH CAUSTIC SODA
Sodium hydroxide, also called caustic soda or lye, is a traditional ingredient for soap-making. While potassium hydroxide is more common in liquid soap-making, it is possible to produce liquid soaps using caustic soda.
One of the most commonly used chemicals in the soap industry, sodium hydroxide is a strong base with a broad range of potential applications. Sodium hydroxide is a water-soluble compound that comes in pellets, granules, flakes, or powders. Sodium hydroxide forms through the electrolysis of sodium chloride, and is a powerful alkali. When added to water, sodium hydroxide increases the pH of a substance, which makes it a valuable pH adjuster in acidic formulas.
An inorganic base, sodium hydroxide does not contain any carbon atoms, similar to water. When mixed with water, sodium hydroxide dissociates completely to just hydroxyl and sodium ions. The hydroxyl ions carry a negative charge, and the sodium ions have a positive one. This influx of ions leads to a strong exothermic reaction, which helps hydrolyze fats in the saponification process to form soaps.
Sodium hydroxide is a reagent, or a substance used in a chemical reaction to produce other substances. Caustic soda causes saponification and is an essential ingredient in soap-making. When flakes or beads of sodium hydroxide get added to a liquid, it forms a lye solution. This solution, when mixed with oils or fats, will lead to a chemical reaction called saponification.
For a soap to be considered antibacterial, it must have active antimicrobial ingredients. More than 75 percent of liquid soaps stocked in stores have at least one antibacterial component — triclosan is the most commonly used ingredient, followed by benzalkonium chloride and alcohol. However, the industry has recently begun a shift away from using triclosan.
Antibacterial soaps are useful in settings where immune systems are at risk, such as health care facilities. Soaps like hand sanitizers that contain high amounts of alcohol are effective alternatives when hot water and soap are not accessible. However, the FDA has reported there is yet no evidence to prove antibacterial soaps are more effective than standard soaps. While antibacterial soaps are specifically designed to eliminate bacteria, they do not discriminate between beneficial and harmful bacteria — they also eliminate healthy bacteria on the skin, which can, in turn, make antibiotics less effective.
There are too many other ways people or on to create liquid hand wash from the bar soap.