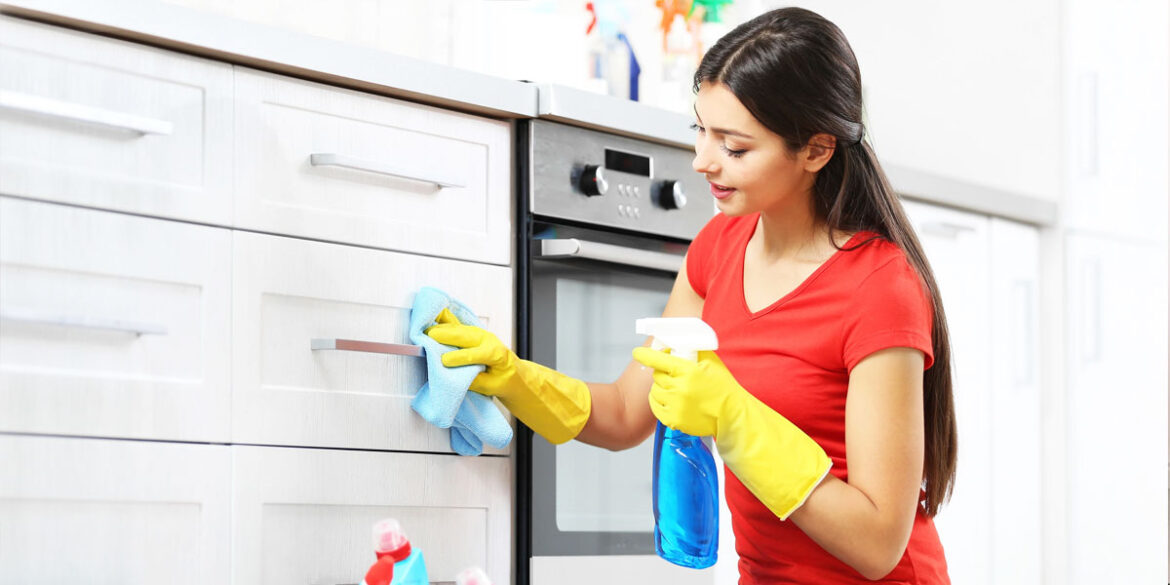 What is an all-purpose cleaner?
A multi surface or all-purpose cleaner is a formula for cleaning to remove any dirt and dust.  They are usually available in spray bottles and are used to clean multiple surfaces. Buying a safe and right requires special attention. Certain factors must be taken in consideration when purchasing an all-purpose cleaner.
Factors to consider when buying an All –purpose Cleaner
Type of surface
The first thing you need to take into consideration is the surfaces the cleaner can be used on. Go through the product description and the surfaces listed on the packaging. All-purpose cleaner are usually suitable for tiles, hardwood, countertops etc. Pick a cleaner that matches your requirements.
Smell
Some cleaning liquids have strong and pungent smell that is very irritating spread around the house. Multi-purpose cleaners are available in various fragrances. It is wise to choose a fragranced cleaner as you would not want your house to reek of chemicals after you are done with cleaning. If you don't like scented cleaner you may opt for fragrance free options.
Ingredients
Very important element is the ingredients of all-purpose cleaner. Though many cleaner companies claim to be using environment friendly ingredients but there still are some amounts of chemicals to remove stains.  Look for chemicals that are less corrosive. Those of you who are concerned about the ingredients also have vegan choices available. Also pay attention to any allergies that might occur as a reaction to any ingredient. The best all-purpose cleaner is the natural one as they are safe and deliver better results.
Usage
Make sure the all-purpose cleaner is easy to use. You shouldn't have to put in extra effort to wipe away the stains. There are multiple options based on usage. Some cleaners contain strong chemicals that clean any dirt in single go. Some cleaners require water to wipe the residue.
Price
Price is a big factor when making a purchasing decision. There are some expensive options in market too but keep in mind that expensive doesn't translate to good. There are many brands with good quality cleaning solution available at economical prices like DUPAS. You may check for prices online and compare them.
Best All-Purpose Cleaners
There are many options in the market, below are top 5 multi-purpose cleaners according to us:
1.     Max All-Purpose Surface Cleaner
Available in different fragrances, Max All-Purpose surface cleaner is tough on grease and dirt and provides freshness all day. It is available in multiple sizes of 500ml, 1 liter and bigger. The price for 1 liter bottle is RS.400.
2.     Dettol Multi-purpose Antibacterial Cleaner
This cleaner has three times antibacterial power to get rid of the toughest germs killing 99.99% germs. It leaves the surface sparkly clean giving freshness all day. The price for 1.8l bottle is nearly RS 1000.
3.     DUPAS Multi surface Cleaner
This cleaner is antibacterial and kills 99.99% germs.  The fragrance lasts all day giving freshness. It can be used on multiple surfaces like ceramic tile, marble, glass, granite, kitchen, bathroom etc. This is by far the most economical surface cleaner. The 2500ml bottle is available in just RS 750. Isn't this amazing!
4.     Domex Multi-purpose Surface Cleaner
This cleaner has a bleach based formula is most suitable for removing germs off the floor. This liquid might not be useful for cleaning kitchen countertops due to presence of bleach in the liquid. It is best used to disinfect hard surfaces. The price for 500 ml bottle is RS 230.
5.     Hi-Clean Multi Surface Cleaner
This is basically a disinfectant surface cleaner. The spray bottle is super convenient to use and provides a fresh fragrance. This cleaner has been proven effective for COVID. Price for 500ml bottle is around RS 300.