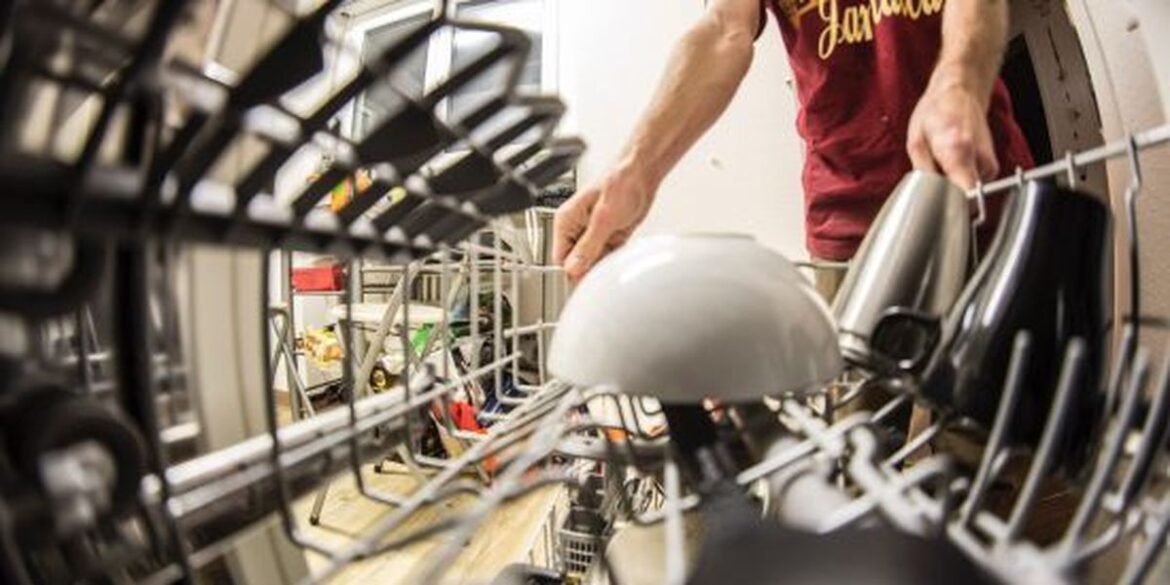 Apart from one obvious purpose of a dishwashing liquid that is to wash dishes, there are numerous other clever uses too. But keep in mind that there are certain dishwashing liquids that contain toxic ingredients. These liquids with toxic ingredients should not be used even to clean and wash dishes. One such liquid available in market is DUPAS's dishwashing liquid that contains no toxic elements.
So what else can natural dishwashing liquid be used for. Read for yourself!
1.     Wash your toothbrush
Whenever your toothbrush falls on the bathroom floor the first thought that comes in mind is to throw it away. Wait! Take your dishwashing liquid pour few drops on your fingers and rub the toothbrush until it is clean. Then rinse it with plenty of water until all the liquid is washed out.
2.     Clean your baby's pacifier
Clumsy and cute little infants of yours are always dropping their pacifiers foruncountable times. The floor they drop their pacifiers is home to dust made of micro particles of plastic, lead from the upholstery, carpet and building material. So it is wise to clean your rinse your baby's pacifier with a dishwashing liquid. A few drops of liquid and a good rinse from the water is all you need.
3.     Clean the plants
There are some plants in house with large leaves and they start looking dusty and dull if not cleaned properly. Take a small container of water; add a few drops of dishwashing liquid and then softly wash off the leaves. The dust will be wiped clean from the leaves giving plants to photosynthesize easily. Cleaning the leaves with dishwashing liquid will also protect them from tiny parasites. If you are worried that liquid might harm your plant; a natural based dishwashing liquid formula like that of DUPAS will not affect the health of your plant.
4.     Clean the nipples of your baby's bottles
The same way a dishwashing liquid can be used to clean a pacifier it can also be used to wash the teats of baby's bottles. They should be sterilized regularly, but using dishwashing liquid to clean them can keep them clean until the next sterilization.
5.     Clean the kitchen
Dishwashing liquids can be used to clean your kitchen. Countertops, sinks, stove, oven can all be cleaned with a few drops of dishwashing liquid in water. You may use the same to lean your refrigerator from time to time and your dish rack too.
6.     Wash the kid's toys
Kid's toys travel everywhere in the house. From the cleanest spaces to dirtiest places, there is no corner where you won't find their toys; it is advisable to clean them regularly with a non-toxic dishwashing liquid. You can wash them using some water and dishwashing liquid or can clean them with a wet cloth of the same solution.
7.     Wash your eyeglasses
Sometimes your glasses become hard to clean. The oily fingerprint on lens can be a real struggle.  Take some water and wet the lens of your glasses. Pour a drop on the lens and gently rub with your fingers to remove the smudges. Rinse with water without touching the lens, and then dry them using a non-scratching lint free cloth.
8.     Pre-laundry stain treatment
If a piece of garment is left with stain, throwing it directly into laundry can risk setting the stain permanently. A dishwashing liquid can help in providing a pre-laundry treatment for the stained garment. Wet the stain with some cold water and pour some dishwashing liquid on it. Rub the liquid on the stain until lather is formed. Then rinse out the soap and leave the garment to dry; if the mark is still there repeat the procedure again.
9.     Clean hairbrushes
What is the dirtiest thing on your dressing table? Yes, your hairbrush attracts dust so easily and gets dirty. It is not only dust but also leftover shampoo in your hair that accumulates in the brush. Take some warm water and pour some dishwashing liquid into it. After removing all the hair in the brush, soak in your comb and brush. Leave them soaked for about an hour and then wash them. Here you go; clean as new.
10.   Remove stains from carpet
Carpets are the hub of stains. From accidental spills to food stains to pet accidents; carpets are a home to stains. A good quality dishwashing liquid can remove these stains like a pro. Moist the affected area using water and add few drops of the dishwasher. Rub the liquid until foam is formed and make sure not to destroy the carpet. Let it stay as such for a few hours and then wash it out. Repeat the procedure more than once if required.
11.   Clean the blender
Well this might be the easiest way to clean a blender. First clean your blender with some water. If there are some dried stains on it let it soak. After that, empty out the jug and add some water and a squirt of dishwashing liquid. Turn on the blender for a few seconds and pour out the soapy water and rinse with clean water.
Conclusion
When you have a good quality dishwashing liquid it always comes in handy to know some hacks. These hacks are life savers and can help you when needed