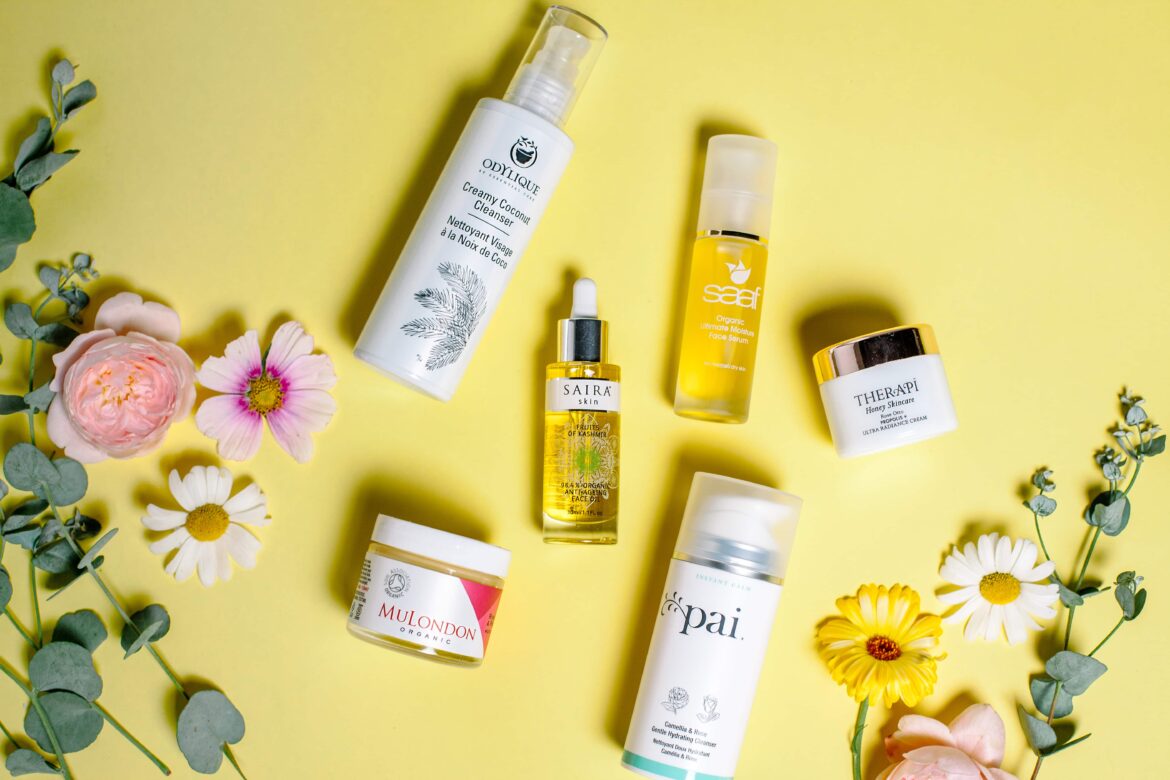 For healthy and glowing skin, it is necessary to use beauty products. Because they protect the skin from harsh environmental factors and restore the natural look.
Many products are available in the market but not all the products give the results that you want. As some products have a high consistency of chemicals.
While some products use natural ingredients in high consistency.
It is always better to use natural products to protect your skin from chemical reactions.
In this article, we will tell you the best beauty-based products that nourish your skin without damaging it. So let's start the discussion
Which Are The Best Beauty-Based Products?
Among all the best beauty-based products we select the following products. Because they are available easily at low prices and have good customer reviews.
We are sure that you will also like them as they give the best results. So have a look at them
DUPAS Eco Floral Bouquet
The first best product is DUPAS floral bouquet liquid soap. It helps to deep cleanse your skin and remove debris like dirt particles, dust, excess oil, and makeup residue.
The floral bouquet is made with the new eco-friendly formula. It contains a combination of multiple flowery fragrances that give you a fresh feel when you used it.
You can use this soap twice a day for cleansing without making your skin dry. This liquid soap removes dirt and makes skin clear and smooth.
For best use, rub the soap on the skin with fingers in a circular motion for deep cleansing.
Reflekt Skincare Daily Exfoliating Face Wash
After cleansing here comes the exfoliating face wash. Reflekt exfoliating face wash is easy to apply on the skin.
The main purpose of an exfoliating product is to remove the dead skin cells. By rubbing the exfoliator skin becomes smooth and radiant.
This exfoliating face wash is best for sensitive, dry, oily, and aging skin. Because of its natural ingredients, you can use this product twice a day.
The natural jojoba esters beads in it help to smooth wrinkles, fine lines, and deep clean pores.
It keeps the skin hydrated, eliminates blackheads and acne. Reflekt exfoliating face wash helps to maintain the ph level of the skin.
This product works best for both men and women of all ages.
By using the product you get rid of dead skin cells and feel fresh for a long time due to its refreshing fragrance. It delivers exactly what customers want.
SkinBetter Science Trio Rebalancing Moisture Treatment
Skin better moisture treatment is good for dry skin. Because it consists of natural ingredients like ceramides and emollients.
These ingredients help with skin plumpness and brace the skin barrier.
These products manage dry skin from different angles with ingredients like linoleic acid, hyaluronic acid, and cholesterol.
The main purpose of rebalancing moisture treatment is to restore flaky and dehydrated skin.
It locks the moisture on the outer look that makes the skin hydrated.
So that you can glow naturally and apply makeup products on the face. This product is recommended by both makeup artists and dermatologists.
SkinBetter treatment also controls the wrinkles, fine lines, and dryness of the skin to give a radiant and smooth appearance.
It provides a balance with hydration and moisture in the skin so that it does not look oily.
Milk Makeup Matcha Toner
For oil skin, milk makeup matcha toner is perfect, It helps to purify and detoxify pores. It consists of multiple ingredients like witch hazel and kombucha that soak the unwanted excess oil from the skin.
The best thing about this product it provides long-lasting results. It comes in the form of a stick that you can carry easily.
Inside the stick, there is a gel-based toner. By putting this in your handbag you can apply it anywhere. Matcha toner treats
Dullness
Pores
Dryness
Dehydrated skin
Before you apply this toner, make sure you have cleansed your face with Dupas Paradise liquid soap. It makes skin soft and ready for toner.
Spread the toner on the skin with fingers. Do not rub it on the skin, pat it on the skin.
It is the world's first facial gel toner. With this toner, you can not complete your skincare routine.
The gel does not stick on the skin instead gives a refreshing and cool feeling on application.
Neutrogena Rapid Wrinkle Repair Serum
It is the most famous wrinkle repairing serum that comes in the form of a tube. This serum contains a high amount of accelerated retinol SA.
It is the ingredient that lightens the dark spots and removes wrinkles on the face.
Neutrogena wrinkle repair serum also makes skin smooth and enhances skin tone. This serum also contains hyaluronic acid that provides skin-boosting benefits.
This acid hydrate, plump, and replenish moisture into the skin that protects skin from irritation.
Also, the presence of glycerin locks the moisture and keeps the skin elastic. With just one week of use, you can see the difference in your skin.
Wrapping It All Up!!!
Use the above beauty-based products for naturally glowing skin. They provide the best solution to multiple skin problems.
These provide are suitable for every skin type so use them confidently and get healthy clear skin.