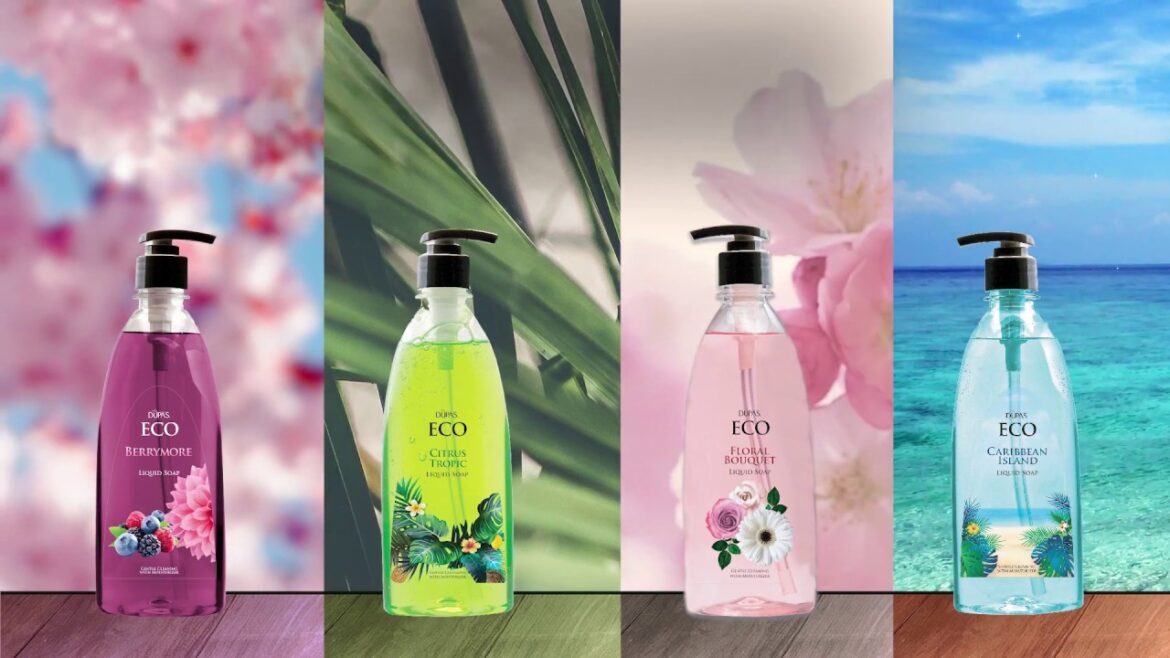 In last couple of years, the shift towards liquid soap has been observed worldwide. The widespread of Covid-19 has made people conscious of their lifestyle and choices. Switch towards liquid soap has been observed all over the world including in Pakistan.
Why is it so? Does organic liquid soap really translate into a healthier lifestyle? Let's dig in!
In recent years, consumers have become more interested in leading a healthier lifestyle, making more informed and conscious purchasing decisions. These healthy and clean lifestyle changes continue to have an impact on the ingredients and marketing claims used within the personal care sector. Liquid soap is purchased by 60% of Asian consumers.
People are now shifting towards use of organic products as they are made of more natural ingredients providing health benefits. Similarly, organic liquid soaps are produced only through natural ingredients that are rich in vitamins, antioxidants and nutrients which work wonders for the skin.
Organic liquid soaps use organic oils that are certified by internationally recognized organizations. This makes sure of the integrity of products in respect to their benefits and impact on environment.
In Pakistan, Dupas is one of the leading and trusted toiletries brands that provide you with wide range of organic products that meet international standards.
Benefits of Organic Liquid Soap
1. Natural ingredients
Trusted companies like Dupas make sure that their liquid soaps are made of 100% organic and natural oils. According to a study, nearly 50% of Pakistani consumers look for natural and organic ingredients in their daily use products.
2. Rich in antioxidants
In the process of producing Organic Soaps, Antioxidant properties are preserved in its ingredients. Antioxidants help the skin repair itself by reducing inflammation and keeping your skin looking younger and fresh. The presence of more antioxidants on natural soaps rejuvenates the skin and helps in slowing down the aging process. The pH level of organic products is between 9 and 10 which mean that it is gentler on your skin and making it less prone to irritation.
3. Helps moisturize your skin
Organic liquid soaps contain all those essential oils that moisturize your skin after a bath. These are usually loaded with glycol which can improve the texture of your skin and help to strengthen its natural barriers against environmental irritants. Soothing qualities are best for sensitive skins. If your skin gets dry after a bath or wash, liquid soaps keep your skin hydrated and keep the moisture sealed.
4. Chronic skin condition
If you face a chronic skin condition like Rosacea, acne or psoriasis; liquid soaps are usually recommended by the dermatologists. Dupas offers organic Liquid soaps containing natural ingredients which have no harm on your skin.
5. Reduced exchange of germs
As the liquid soap does not come in direct contact with every individual using it, therefore the transfer of germs is reduced. The chances of bacteria uprising in a liquid soap are low to none in comparison to a bar soap.
6. Environment friendly
Since consumers are demanding less plastic packaging; recyclable, refillable or concentrated options are becoming more appealing. Traditionally liquid soaps are packaged in this way but environmentally responsible manufacturers like Dupas are responding by introducing refillable and multi-use containers that are less burdening on the environment.
7. Convenience
Liquid soaps create more convenience in terms of use, application, mobility and safety. The packaging of liquid soap keeps the soap from getting mushy and finish sooner. It also prevents the soap from any harmful bacteria or similar air borne viruses. Moreover, as liquid soaps moisturize your skin during the shower it eliminates the need of using extra moisturizer.
Conclusion
Natural and organic skincare products are a long term healthy investment for you and your family. Since skin is the largest organ of the body therefore, it deserves the best care. Use of organic products like Dupas's Organic Liquid soaps will allow you to minimize the presence of toxins in your home.
Apart from skincare range, Dupas also has a range of household products that are safe for you, your family and are also easy on the environment.