Cleaning
Glass cleaner; what else can it be used for?
|
On
Mar
21,
2022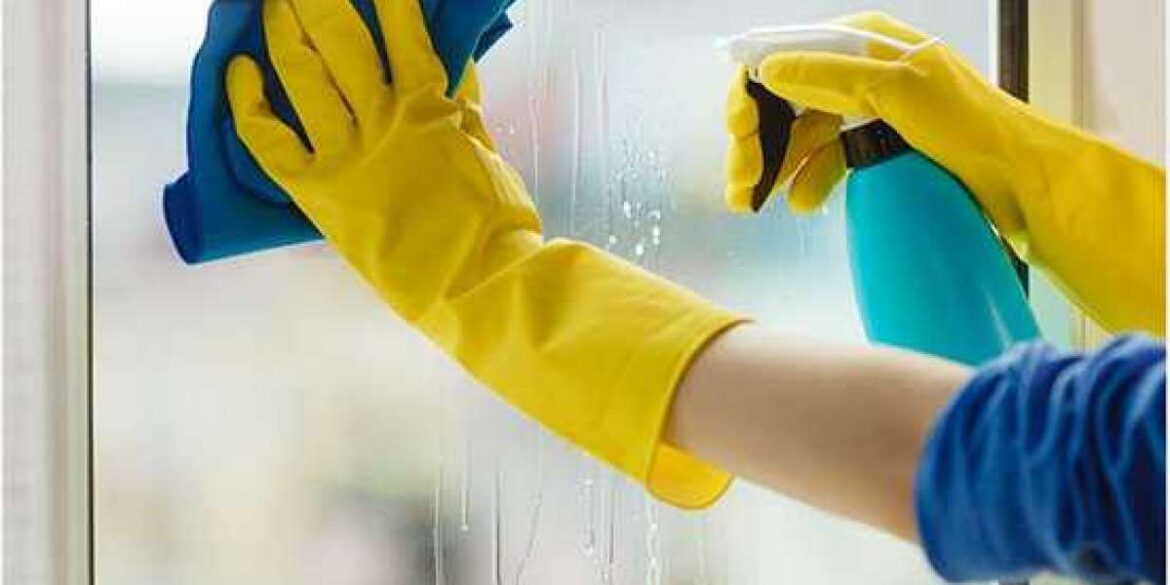 A stain on mirror or glass window or some fingerprints left by kids on your mirror can be wiped away using a glass cleaner. A glass table top can become squeaky clean with a glass cleaner. A glass cleaner is a must have in every home. But did you know that a glass cleaner can do a lot more than just clean a glass surface. Turns out there are multiple other ways where a glass cleaner might come very handy.
We at DUPAS want you to get the most out of your investment, so we have come up with a list of out-of-the-ordinary uses for glass cleaner. Let's look at different ways a glass cleaner can be used around your home.
1.     Knock out grease splatters off the kitchen appliances
If you are out of DUPAS's surface cleaner and need to clean away grease splatters and stains of the kitchen stove, all you need is to grab a glass cleaner, a sponge and wipe. For excellent results use DUPAS's glass cleaner that uses a new improved formula. Leave the cleaner on the appliance for 10 minutes and then clean with a sponge.
2.     Kitchen countertops
After you are done with non-greasing your kitchen appliances you might as well use it to clean the countertops. Glass cleaners are safe to be used on sealed granite, tile, laminate, marble, stainless steel and enamel.
Note: if the countertop surface comes in direct contact with food, make sure to rinse it with water after using the cleaning agent to avoid any food contamination.
3.     Get rid of carpet stains
Stain on carpet look really bad. To remove the stain, dampen the stain with the cleaner. Leave it for 15 minutes and let the cleaner work its magic. After 15 minutes gently rub the area with a clean cloth or wash it out.
4.     Clean the interior of your car
DUPAS's glass cleaner is ideal to clean the interior of your car. Along with windshield, the glass cleaner is made for powerful and streak free cleaning ability. Take a clean piece of cloth and spray the glass cleaner on to it. You can wipe your dashboard, control knobs, steering wheel, door handles, center console and other corners of your car. If your car has any bad odor, glass cleaner might come in handy to neutralize the smell. Gently rub the cloth onto seats and floor mats and let them to dry.
Tip: if your car windows are tinted, avoid using the cleaner on the inside of tinted windows. This might ruin the tint.
5.     Get rid of sticky residue
Whenever you remove a price tag, sticker or a label from a newly purchased item the adhesive remains on it. This adhesive not only leaves a spot but also attracts dirt. Water and soap might come in handy but that requires a lot of scratching. Spraying a little bit of glass cleaner on the sticky residue, rub gently and the adhesive will come off.And don't worry; the surface will not be damaged in any way.
6.     Clean whiteboard
If you have mistakenly used a permanent marker or are finding the removal of dry erase stains difficult; all you need is a glass cleaner and a paper towel. Spray the surface with the cleaner and wipe it with a paper towel.
7.     Persistent Laundry stains
Some stains like those of tomato ketchup or juice are difficult to remove. So before you wash them in laundry, treat them with a little glass cleaner. Spray the stain with glass cleaner and dampen it. Let the liquid stay on for 10-15 minutes and then wash it. Tip: to avoid any damage it is advisable to test a small area of the fabric, especially for delicate fabrics.
8.     Stuck zippers
Yes you heard it right! One common problem of every household are the stuck zippers, be it bags or clothes. Spray 1-2 squirts of the liquid on the zipper carefully and with one swift quick movement pull the zipper up. There you go a free zipper.
Conclusion
There are multiple glass cleaner brands in the market. If you are confused to make a choice, our recommendation is DUPAS's glass cleaner. The cleaning formula has the ability to not only wipe mirrors and glass but also solar panels and your car's interior.
If you have a use for glass cleaner that isn't on our list, make sure to let us know.  We would love to share it with others.