Quick Tips
Is Your Toiletry Basket Ready For Long Summer Trips?
|
On
Aug
05,
2021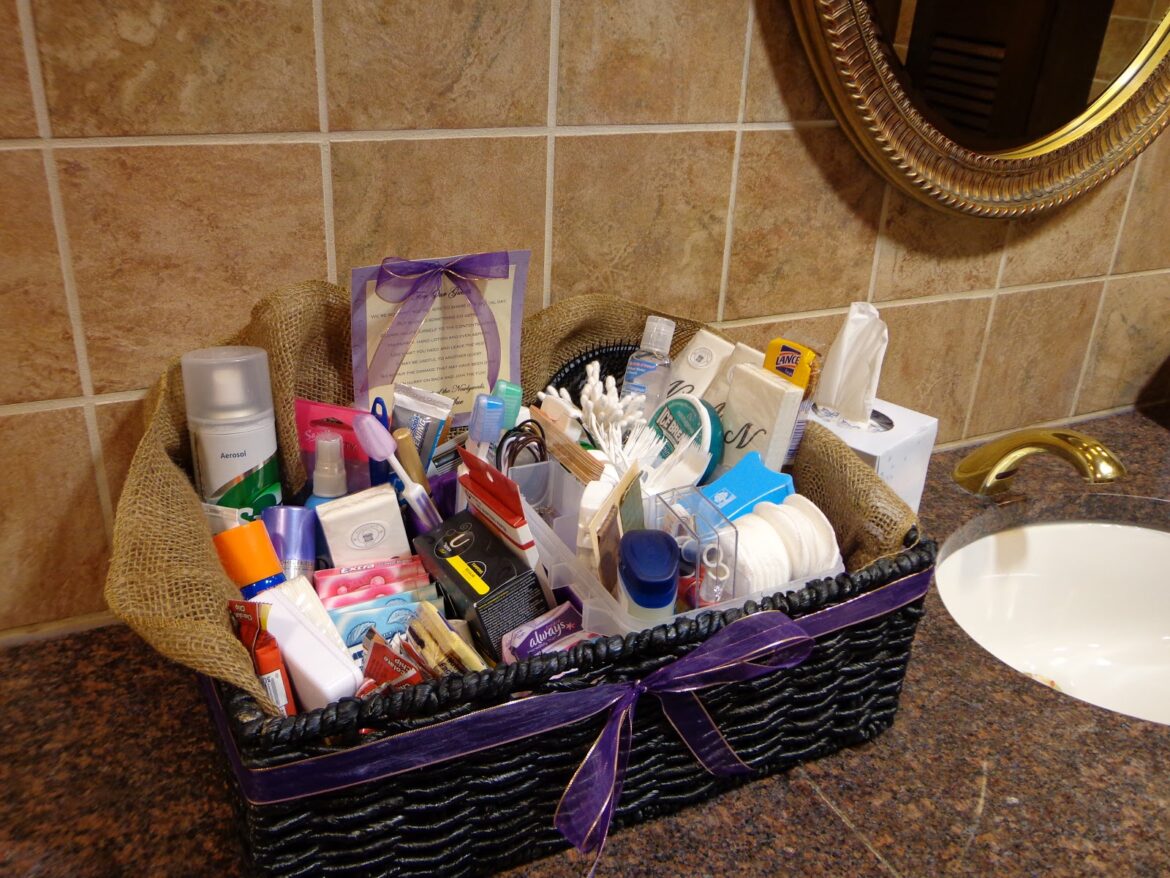 Travel Toiletries Checklist: Essential Toiletries for Travel
I've always been a 3AM before I have to leave at 6AM for my 9AM flight kind of packer. And while I like to think that I've honed my craft pretty well over the years, there is always one thing forgotten. More often than not, that forgotten item is something from my toiletries bag. The good news is that you can always pick up toothpaste at a local store in your destination. But, items like contacts and prescription glasses have the potential to be slightly more problematic. Creating a travel toiletries checklist has helped me immensely. Even if I am packing at the very last-minute, having a pre-made comprehensive checklist that I can print out and check off as I go is incredibly efficient. Since this list has helped me out countless times now, I thought I would share my list with you too in the hopes of it being a help for you as well.
Before we get into all the essential toiletries items, I wanted to discuss the accessories needed to pack all these toiletries. A hanging toiletry bag is a great solution to bathroom areas with little to no counter space. You'll find this a lot in small apartments, airbnbs, and in hostel bathrooms. I would also recommend purchasing some TSA clear bags for your carry on toiletries. Instead of using plastic ziplock bags and throwing away after each use, you can reuse these bags time and time again. I actually just use the bag that came with my leakproof travel size bottles for my liquids.  When purchasing your travel size bottles, make sure that whichever brand you choose to buy, there is some way to distinguish between each bottle. You don't want to mistakenly put hair oil on your skin, or use conditioner as a face wash. Having bottles that are all different colors really helps to differentiate products.
Oral Hygiene Toiletries Items
Toothbrush
I always buy this 2-pack and make sure that I have one toothbrush in my toiletries bag which I always keep in my carry-on luggage. It took me way too long to discover the GUM travel toothbrush with folding handle and built-in case! Not only is the toothbrush compact, but you don't have to put the bristles on the counter which may or may not have been thoroughly cleaned before you checked in. Also, the handle is vented with holes so you don't have to worry about moisture if you don't have time to leave the toothbrush out to dry.
Toothpaste
I grapple with whether or not I should bring a mini or full-sized toothpaste with my on my trips. A mini toothpaste lasts for about a week, so if it's a short trip, I tend to go with a compact size. If I am traveling for a month or longer though, I tend to bring a full-size toothpaste so I don't have to keep track of multiple minis.

Floss
Just because I'm too lazy to floss most of the time, doesn't mean you should be!

Mouth Wash
Not a necessity for everyone, but if it's part of your daily routine at home, then you aren't going to want to forget to pack for your trip. These SmartMouth packets ensure that your liquid bottle won't leak, although I would still recommend storing these in their own bag just in case.

Chapstick
There is no better solution for chapped lips than Aquaphor healing ointment.

 Face and Body Toiletries List
Face Wash
I don't go anywhere without my Philosophy Purity face wash. It is so mild on the skin, but somehow manages to remove my makeup and cleanse incredibly well all at once. I have had problems with leakage for all sizes of the Philosophy bottles, so I always put this cleanser into a leakproof travel bottle for my trip.
Deodorant
I'm not on board with travel-size deodorants. Personally, I find that there is so little product that it makes more sense to bring my full-size deodorant from home instead.
Soap/Body Wash
You will probably only need to include body soap if you are staying in a hostel, camping, or in an apartment. Bringing small packets of laundry detergent can be incredibly useful for major stains like red wine on white pants.
Acne Products
Also, if you have any prescription acne medication that costs a lot in the USA, I recommend purchasing that same medication in Europe. The same medication that costs around $500 in the States, was 20 euros at a pharmacy in Europe.
Razor
Venus makes a travel razor if you are looking to conserve space in your toiletries kit.
Shaving Cream
Sunscreen
I've talked about this Australian Gold tinted sunscreen in many posts, but I love that it is not only tinted, but provides SPF 50 protection. This sunscreen does not feel sticky on your face and while everyone's skin is different, it does not break me out.
Makeup Remover
While Philosophy Purity does an incredible job of removing my daily makeup from my skin, if I am going out on the town or am traveling for a fancy event, I need an additional round of remover for my foundation and coverup. These Neutrogena cleansing towelettes are my go-to travel makeup remover wipes. And it's not just me. Anytime I travel with girlfriends, they always seem to have packed these exact wipes too.
Tweezer, Nail Clipper, Nail File, and Small Scissors
This travel nail care set contains all the necessities you may need on your trip. A small scissors is great for cutting off tags on new clothing items or opening packaging to products that you may have purchased.
Q-Tips/Cotton Pads
Always forget q-tips, and always need!
Perfume/Cologne
I rarely use perfume, but I have heard that bringing a fragrance sample from Sephora is the perfect solution for travel.
Hair Care Essential Toiletries
For a more in-depth analysis, check out my post on the best travel-size hair products for your upcoming trip.
Shampoo & Conditioner
If you have a go-to shampoo and conditioner at home that you can't live without, then I highly recommend putting that product into the leakproof travel-size bottles. I don't have a strong preference, so I generally pick up a couple of the standard travel size bottles…usually a TRESemme or Pantene shampoo and conditioner. If you're looking for a more high end product, Luxe Organix has travel-sized shampoo and conditioners available as well. Also to note, if you are traveling for an extended period of time and want to bring multiple travel-sized bottles, I have found that a 2:1 ratio — 2 shampoos, 1 conditioner — works best since I think people tend to use much less conditioner per use.
Hairspray/Gel/Mousse
Heading to a humid destination? If you have hair that tends to curl or frizz like mine does, I recommend bringing travel size toiletries to keep those strays in place. I bought the LA Looks gel in Maui and it was life changing. I could actually style my hair and not just have it in a bun on top of my head with the baby hairs looking like I had been recently electrocuted. There are also multiple options available for travel hairspray and travel mousse under 3 ounces.
Hair Dryer/Straightener/Curling Iron
I typically try to only bring one hair device with me on a trip unless I am going for a short period of time for a specific event where I need to be dressed up. Usually, hair dryers are the hair tool I pass on first because most hotel rooms, airbnbs, and apartments have them available. I'll then decide what look I'm into at the moment and choose between going straight or curly for the duration of the trip. If I only bring one device, then I don't think it is necessary to bring travel-sized; however, both my hairdryer and straightener that I use on a daily basis are foldable. My Hot Tools curling iron is full-sized but narrow enough to be easily packed in any suitcase.

Dry Shampoo
Batiste dry shampoo is a miracle worker. My favorite scent is blush and is closely followed by crisp…not a huge fan of original.