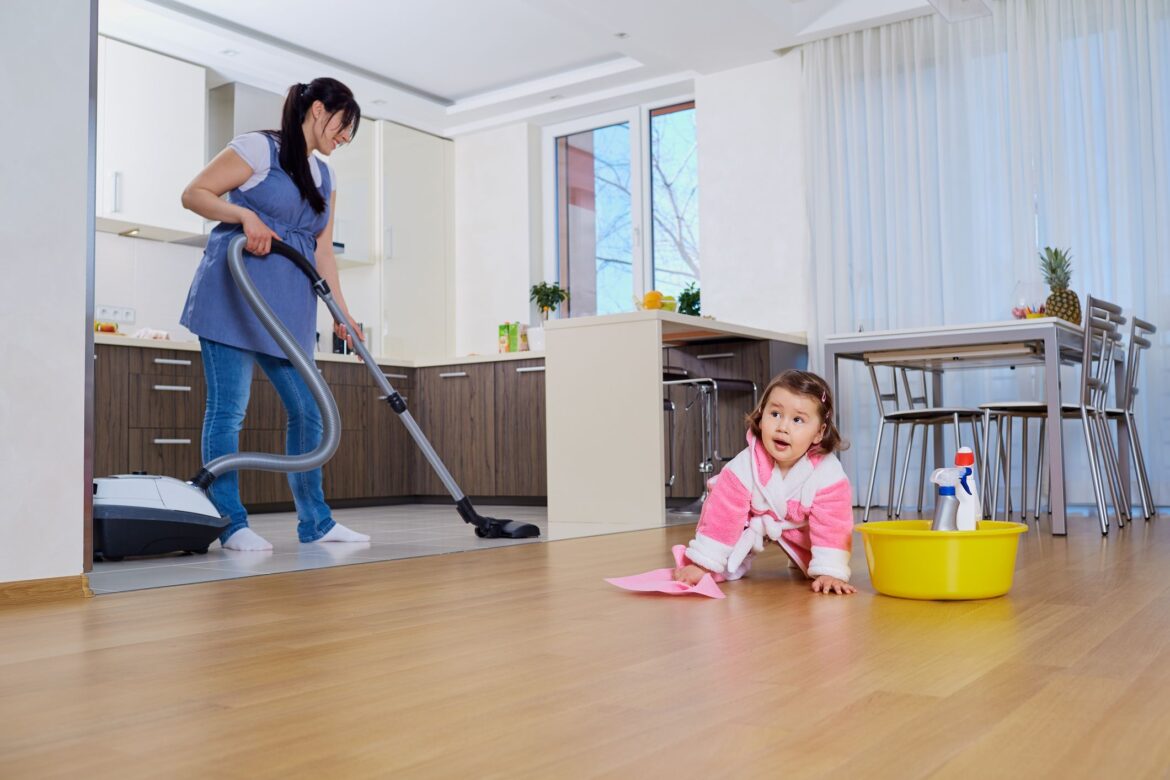 Cleaning day can be an unavoidable and necessary hassle.  Carrying a heavy basket of supplies all around the home and trying to remove all the mess from kitchen, washroom, bedroom, dining area and where ever your family hangs out; can be a frustrating and deeply tiring task.
Do you wish for a wonder that would not make cleaning an exhausting job? You are in luck! All you need are two things; first a good multi surface cleaner and secondly a clean microfiber cloth.
What does Multi Surface Cleaner do?
What can't a multi-purpose cleaner do? A good formula cleaner like DUPAS's multi surface cleaner not only eliminates dust and dirt but also cleans off grease, grime from all surfaces. Be it stainless steel, floors, wood, marble, granite, sinks, electronics furniture, mirror, toys  or glass; DUPAS's multi surface cleaner will make them all squeaky clean.
Benefits of Multi Surface Cleaner
Below are some handy benefits of a good multi surface cleaner:
Multi surface cleaners eliminate the need of buying different liquids for different surfaces, saving you money.
They help you save space. Instead of a cabinet full of different cleaning liquids and supplies there is a single bottle of multi surface cleaner.
Multi surface cleaner also save your time and energy. Using a single liquid for various countertop and surfaces saves you from the struggle of looking for the right cleaner and the need to carry a heavy bucket of cleaning supplies all around the house.
Using a single multi surface cleaner in comparison to multiple cleaners also benefits the environment.
How to use a Multi Surface Cleaner properly?
You must have often observed that after you have used a cleaner it leaves behind streaks which give an unclean feeling. We will guide you through to proper cleaning steps using a multi surface cleaner which will give out a squeaky clean surface.
Take a good Multi Surface Cleaner such as DUPAS's and spray it on the surface in a sweeping motion. Don't spray too much in a small area. When cleaning stove, make sure the surface has cooled down before applying the liquid.
Take a clean microfiber cloth and quickly wipe in overlapping patterns of Z. Don't exert extra pressure. Medium pressure will be enough to get rid of dirt, wiping away all the cleaning solution off the surface.
If the surface you need to clean is heavily soiled like countertops with food stuck on it; spray it with the cleaner and wait for about a minute. This will give the formula ample time to seep through the dirt.
If the cleaned surface still has streaks or residue it might be due to one of the following reasons:

Use of dirty cloth to clean the surface
Using too much of the cleaner on a spot
The surface is hot or warm. A warm surface will cause the cleaner to dry rapidly leaving behind smudges.
Too dirty surface
DUPAS Multi Surface Cleaner
Why use multi surface cleaner of DUPAS when there are other renowned brands in the market? There are multiple reasons which make DUPAS's cleaner stand out in the market.
It is a luxury that you can afford. Similar products in market are very expensive in comparison. The commercial pack of DUPAS multi surface cleaneris available in market for RS 750 only.
This cleaner is among the few brands in market with an anti-bacterial formula that kills 99.99% of germs on any surface. In current times of Covid anti-bacterial cleaners are a must have.
The DUPAS multi surface cleaner has a long lasting and pleasant fragrance that makes your home a nice scent after you are done with the cleaning.
DUPAS multi surface cleaner can be used on variety of different surfaces like ceramic tiles, marble, granite, plastic flooring, mosaic, kitchen countertops, bathrooms etc.
DUPAS multi surface cleaner can be easily ordered through their own website or through other online selling portals like Daraz.
Takeaway
Why gather a dozen of different cleaners for different surface when your need can be fulfilled with a single bottle. A single bottle of a multi surface cleaner can be used to get sparkling and spotless surfaces wiping away all the dirt along with germs.