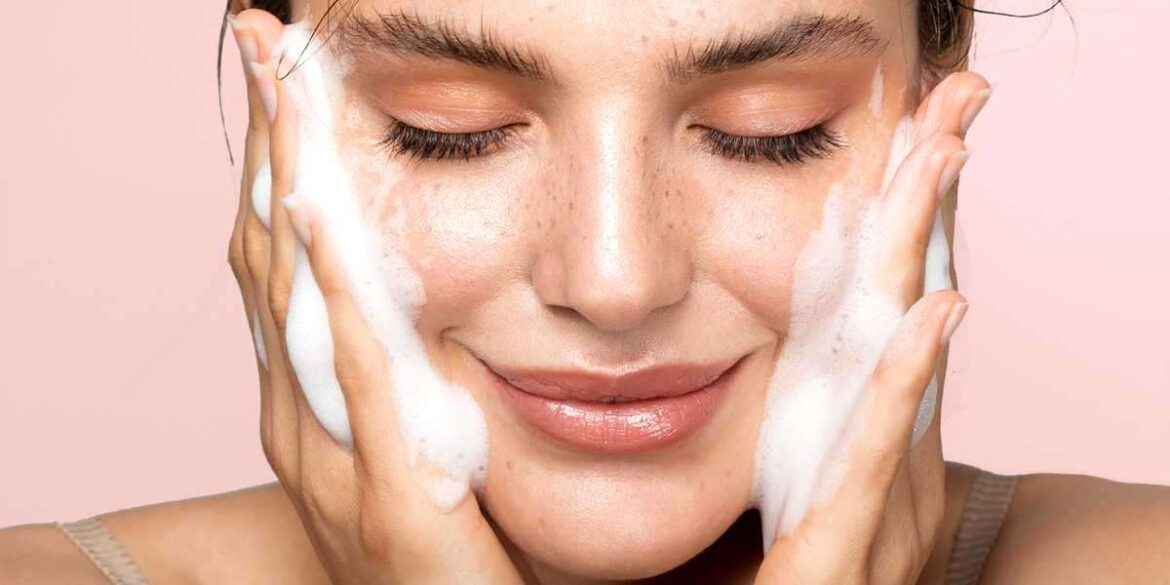 Dry skin is a problem of every other person.  With the dry skin comes an uncomfortable and tight feeling. So what is the solution? Well we have an expert answer all your worries. She has spent her life studying and improving the treatment for dry skin. Being a doctor herself, she has to continuously wash her hands which mean dry hands. So we asked for her expert opinion and advice to provide us with some tips to get rid of dry skin.
Presenting to you some tips to treat your dry, scaly skin.
Tips to treat dry Skin
Choose products that are multi-taskers
According to the expert opinion it is wise to use product that has multi-purposes. For example, you can use a liquid soap that does multiple things at a time such as cleansing and moisturizing.  It is an easy way to give extra nourishment to your skin. Bodywashes like DUPAS's liquid soap has moisturizing property which nourishes the skin as you cleanse. It prevents the skin from feeling tight providing your skin with natural nutrients.
Tip: it is best to shower using warm water instead of hot water as it removes natural oils from skin.
Gentle Exfoliation
You can use a brush while showering to gently exfoliate your back and legs. This will allow you to remove any dirt on the body and will also help the skin to rejuvenate removing any dead skin cells.
This can be a beneficial addition to your bathing routine. Remember to be gentle when exfoliating, if your skin is extra sensitive, be gentler. You may use DUPAS's Liquid soap that has a moisturizing formula. This will help you get rid of the dry skin revealing a beautiful and radiant skin.
Take extra care in winters
The harsh winter winds and cold is hard on the skin. Your skin requires additional care during the cold. Apart from the regular moisturizer, it is important to treat the skin with extra moisturizing. The best way to do so without putting in any extra effort is byusinga body wash that provides added moisture.
We would recommend DUPAS's Liquid soap that can also be used as face wash, hand wash and body wash. The creamy lather moisturizes your skin as you wash it. It has a pH balanced formula that does no harm to your skin. The moisturizing function provides your skin with natural nutrients to stop it from drying.
Dealing with a Skin Emergency
We have all come across a skin emergency right before a big event or a wedding function. Be it from excessive sun exposure, or lack of sleep or some other reason; this has come as a panic attack. So next time you find yourself in a similar position, do not panic. There are ways you can fix them.
Here we are sharing some cleansing tips with you to deal with an emergency to help you recover.
1.     Sunburn
The scorching summers of Pakistan are bound to give you sunburn. So, how to deal with it? The best way is to take a cold shower after your day in sun. Well, who wouldn't want one! Along the shower add some sensitive skincare products to your routine. We recommend DUPAS's liquid soap. It will not only soothe your skin but will provide it with comfortable care.
2.     Dry patches on skin
Often your skin has dry patches especially in winters. These can be hard to get rid of. To improve your dry skin all you need to do is to moisturize at every possible chance apart from using proper moisturizer. The easiest and best way is by adding a body wash with moisturizing ability in your shower routine.
Using hot water to shower in winter, stripes the skin of the natural oils that are essential to keep it moist and soft.  All you need is to provide the skin with sufficient moisture to give it a fresh and soft look. Number of nourishing body washes contain glycerin that keep the skin hydrated. Our recommendation is to trust DUPAS.
3.     Tired looking skin
Is your complexion lacking its natural glow? Does your skin look tired? Believe it or not all you require is some gentle exfoliation. Yes, as easy as this!
Exfoliation helps you get rid of dead skin cells with visible results instantly. So increase your body cleanse by adding DUPAS's Liquid moisturizing soap to your collection. You will see results after first wash. Removing the layer of dead cells brings out brighter and glowing skin from underneath.
Conclusion
You must have noticed that all the major skin issues regarding dry skin and common skin emergencies can be resolved by some easy additions in your shower routine. Introduction of a nourishing and moisturizing Body wash can help you improve your dry skin conditions giving you a glowing, shiny and soft skin.