Uncategorized
Liquid soap or Hand Foam: which is more effective?
|
On
Apr
03,
2022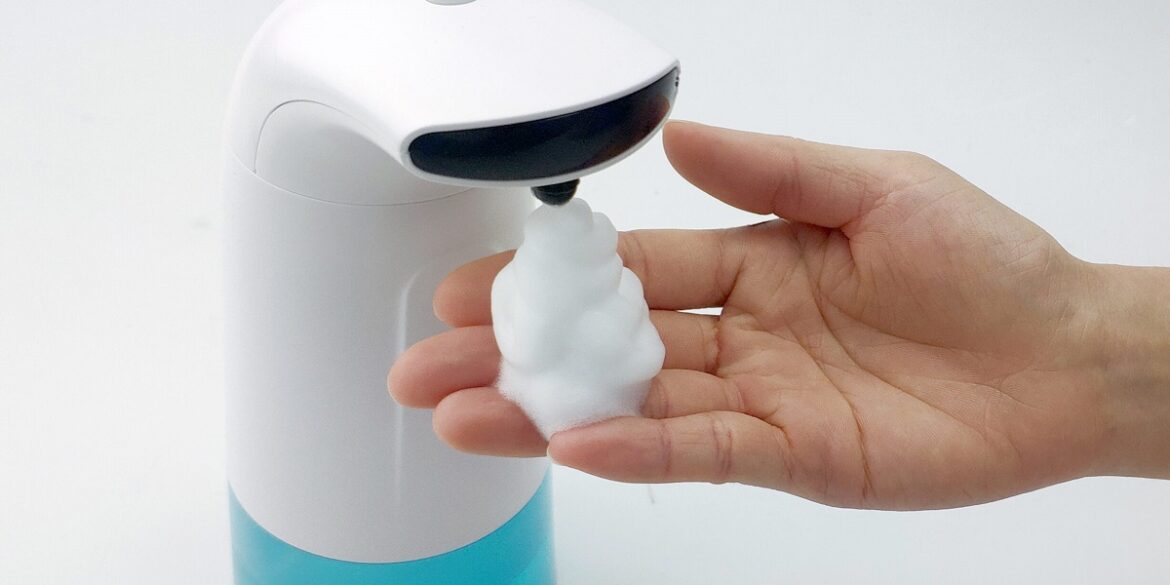 A couple of years back soap bars were the most frequently used kind of soap. After COVID-19, the trends have changed and people have shifted towards liquid hand soaps. Now there is another soap variant available in market known as the foam soap. But the question is it as effective as liquid hand soaps?
What are foam soaps?
Foam soaps are basically aerosolized liquid soaps that are dispensed through a special kind of pump mechanism.Foam soap seems cost effective, as the soap is diluted with air. They are becoming popular and are mainly used in health care industry, food industry and in school; these are the places where hygiene is most important. But the question is that are foam soaps actually effective.
Liquid soaps or Hand Foam: which is better?
Recently a study was conducted to study the effectiveness of foam soap in comparison to liquid soap. And the results were astonishing. One might think that foam soap is more efficient but instead they were found to be way less effective in eliminating anti-microbial entities from the hand.
In some pilot experiments conducted, it was found that liquid soap is more effective in removing the germs and bacteria from the hands. There are various reasons for this.
Why is liquid soap better than foam soap?
The liquid soap when pumped in hand is rubbed with some water to produce lather. This helps to cleanse the hand and rinse off the all the germs and bacteria. The foam soap on the other hand is already in the form of lather therefore involves no rubbing of hands and hence the chances are some bacteria remains unwashed.
When foam soap is dispensed, the amount of soap per pump is less in comparison to liquid soap. This means that there isn't sufficient soap to clean your hands. It is means to properly wash your hands; it will require greater quantity of foam soap than liquid soap.
The foam density is very less from about 0.01g/cm³ to about 0.25g/cm³. This little density does no good in cleaning and only gives a false sense of contamination.
Which liquid soap is better?
There are many liquid soap companies in Pakistan. But amongst these famous brands is an upcoming brand known as DUPAS. Their antibacterial liquid soap and hand soaps are one of a kind.Listed below are some reasons that make DUPAS's liquid soaps the best in market.
Antibacterial function of DUPAS's liquid soaps make it unique from others as it kills 99.99% of germs and bacteria and gives your hands protection.
The moisturizing function of DUPAS liquid hand soap is really worth the money. There are only a handful of liquid soaps that not only clean your hands but also moisturize your skin. After the use of DUPAS's liquid soap you will not need to use a moisturizer to keep your hands soft and smooth.
The prices of DUPAS's liquid soaps are unmatchable. The large and economical sizes are available at a very reasonable rate in comparison to other similar products available in the market.
DUPAS's liquid soaps are available in wide variety of fragrances. Some of the fantastic fragrances include Berrymore, Caribbean Island, Citrus Tropic, Floral Bouquet, Hawaiian Lemon and Paradise.
DUPAS's liquid soaps come in various sizes. 300ml, 400ml and 1700ml family size which serves the needs of whole family.
DUPAS's liquid hand soaps have scientifically proven to be compatible with all skin types. If your skin is extra sensitive try the liquid on a small patch on the skin.
DUPAS's liquid soap has multiple uses. It can be used on your face, for hands and as a body wash too. Yes! Three in one. Isn't it exciting!
The ph formula of DUPAS's liquid soap is balanced in such a way to do no harm to skin. It has a skin friendly ph.
Conclusion
If you have a choice of choosing between foam soap and a liquid soap; always pick liquid soap. They have been scientifically proven to be more effective. And amongst all the liquid hand soap brands, we would suggest you to trust DUPAS's collection.